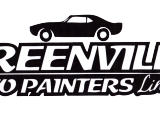 Greenville Auto Painters
Artist
Greenville Auto Painters specialise in automotive paint work, from cars & trucks, boats, trailers & campervans, buses, vehicle restoration or whatever you need painted, you know that the job will be done to your approval.
We even clear coat cows! Excellent service, highest quality guaranteed!

View website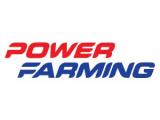 Power Farming Ltd - Mabel (Mega Cow)
Sponsor
Power Farming Group is a fully independent and privately-owned company who has a three-generation history of serving the New Zealand tractor and machinery markets.
Power Farming sources leading tractor and agricultural machinery brands from around the world and distributes them through an extensive nationwide network or fully owned, joint venture and independent dealerships. The company also has successful wholesale distribution operations in both Australia and USA.
Collectively the Power Farming Group (PFG) generates an annual turnover of approximately $450 million NZD and employ around 400 people globally.

View website