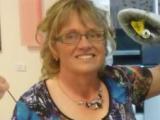 Carla Prouting
Artist
Carla Prouting is a self-taught artist based in Hoe-O-Tainui Morrinsville.
With the following mediums of pencil, pastel, watercolours and oils she uses her passion of animals and the countryside as inspiration for her works of art.
Carla puts many hours into all of her art and especially loves to bring cows and horses to life.

View website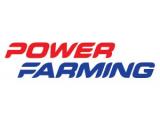 Power Farming - Geoffrey Moober
Sponsor
Power Farming Group is a fully independent and privately-owned company who has a three-generation history of serving the New Zealand tractor and machinery markets.
Power Farming sources leading tractor and agricultural machinery brands from around the world and distributes them through an extensive nationwide network or fully owned, joint venture and independent dealerships. The company also has successful wholesale distribution operations in both Australia and USA.
Collectively the Power Farming Group (PFG) generates an annual turnover of approximately $450 million NZD and employ around 400 people globally.

View website