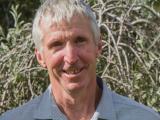 Brian Torrey
Artist
Brian is a self-taught airbrush artist who has been doing airbrush painting for four years. He started doing airbrush painting to help with his recuperation, while recovering from a shattered wrist and rotator cuff injury. He works as a Plumber in Morrinsville and painting is his hobby. He can be found most days after work and weekends in his art room.
Brian has a love of animals and a passion for painting wildlife, enjoying capturing the spirit of the animal. He uses acrylic paint as his medium. Airbrush painting is very time consuming, with layer upon layer to get the final result and many hours work goes into each piece of art.
The cows design was inspired by Brian's Sponsor's Veterinarian business and their work with animals and his love of painting them.

View website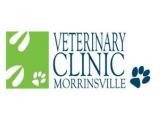 Morrinsville Vets
Sponsor
Veterinary Clinic Morrinsville Ltd is a mixed practice, servicing the dairy cow and dairy goat industries, and providing quality care for companion animals in Morrinsville. We are proud to have been serving the community for over 60 years. The present owners have been caring for animals around Morrinsville for over 20 years.

We have been constantly evolving with new technology and techniques in veterinary medicine. This is reflected in our modern purpose-designed clinic. Features include a positive-pressure ventilated surgery, separate dog kennels and cattery, two companion animal consultation rooms and a separate office for farmer meetings.

We have a fantastic team, who are knowledgeable and customer focussed, go out of their way for outstanding customer service, and have a reputation as the friendly clinic in town.

View website