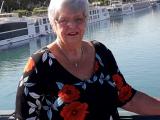 Valerie Ferguson
Artist
After bringing up five children I was well into my 50's before I took up painting.
However, when I was asked if I would paint "Lydia Kow" it was a very different story.
Having had my design accepted she took over 300 hours to complete.
A challenge I really enjoyed.
View website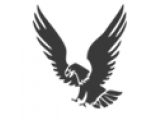 Morrinsville Golf Club
Sponsor
As one of Morrinsville's largest sports clubs, members considered it prudent to participate in the Herd of Cows? project. "Lydia Kow", a name approved by the country's most successful female golfer, was financed by donations from the members. One side of the cow depicts scenes from the golf course, the other side shows the 18-hole layout.
View website