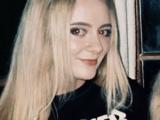 Lucy Coombes
Artist
Lucy is 17 years old and a highly creative and talented art student who has won many awards and competitions over the years as a result of her natural artistic ability. From the moment Lucy could hold a pencil or paintbrush she has not stopped drawing and painting. She has an eye for colour and enjoys painting in a bold, abstract and contemporary style. Lucy is now attending Wintec and working towards a Degree in Media Arts.
View website
Unichem Morrinsville
Sponsor
Unichem Morrinsville and Morrinsville Medical Centre Pharmacy are very proud to be serving the public of Morrinsville with Pharmacy, Beauty and other Health Care services . The owners Maureen Horan and Paul Vester have been Pharmacist owners in the town since 1988 , employing 20 staff and always endeavouring to offer the most up to date Pharmacy care and products (such as Robotic dispensing, immunisations, Medication Use Reviews ). You can connect with us on our website www.unichemmps.co.nz to order repeats, ask questions, buy products , or facebook at https://www.facebook.com/UnichemMorrinsville.
View website